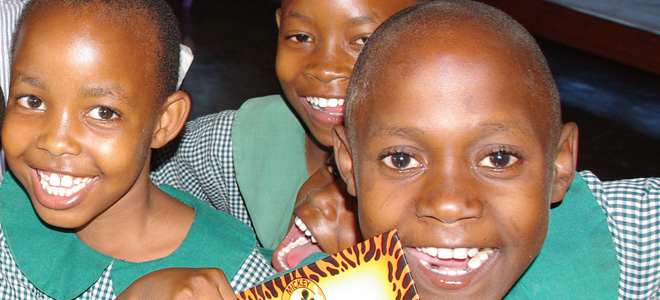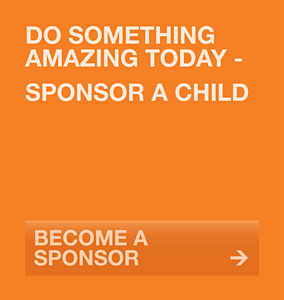 FAQs About Becoming a FATE Supporter
First of all, we would like to say a huge THANK YOU for taking an interest in FATE and considering becoming a supporter of ours. Here are some answers to some questions you may have about supporting FATE:
What does becoming a sponsor involve?
Our fantastic sponsors are the people who form the backbone of what we do. Each sponsor supports a designated child or children to give them access to a good quality education by attending private school.
How much does sponsorship cost?
Sponsorship costs from £35 per month.
What does sponsorship cover?
Sponsorship typically covers the child's school fees. Extra items such as uniforms, transport, books, school lunches etc. are either covered by extended sponsorship donations or other funds raised from campaigns and corporate partners.
How long does sponsorship last?
We ask that our sponsors consider their sponsorship to be a long-term commitment. Once we have placed a child in school, FATE has taken on an obligation to support the child throughout their school career. We hope that the child's sponsor will provide this long-term support, which is beneficial to both the child and the sponsor as they can see the child develop and grow as a result of their support. Of course, we understand that people's circumstances can change and, if a sponsor is no longer able to support us, we ask that they give us as much notice as possible so that we can find another sponsor or put contingency plans in place.
How much of my money goes towards the child I sponsor?
100% of sponsors' money goes towards funding the education of the children they sponsor.
How will FATE keep me informed of my sponsored child's progress?
We will also send you our newsletter twice a year.
Can I send letters and gifts to the child(ren) I sponsor?
We encourage sponsors to write to the children they sponsor as often as possible—the children love receiving these letters and learning all about their sponsors—they especially love receiving photos. However, we do ask that sponsors don't send gifts to their sponsored children as they live with other children and it is unfair for them to receive gifts when the other children do not. Please send any correspondence for sponsored children to FATE and we will send it on.
What about other aspects of the children's lives, like accommodation and food?
The children we sponsor are either under the care of the Wema Centre, or live with their families. Their accommodation, food and clothes etc. are provided by their guardians.
Why do sponsored children attend private school?
Although the Kenyan government does provide free primary school education, there are often more than 100 children in a class, meaning that they do not have access to the personal attention that they need to thrive. Some of the children we sponsor have also come from quite difficult backgrounds, which means that personal attention is even more important.
Where does FATE work and why?
We currently support children in Kenya. Sarah Noor, FATE's founder, spent 3 months volunteering with the Wema Centre in Kenya and was so inspired by their work that she decided to do something more long-term. We continue to work with the Wema Centre who is a trusted partner.
How do FATE choose which children to sponsor?
We work with the Wema Centre to identify bright and enthusiastic children who will benefit from a private education. Eagerness to learn is as important as academic ability as we must ensure that the children we sponsor will make the most of the opportunity given to them.
I'd like to become a sponsor—what do I do next?
Fantastic news! Thank you. Please contact us and we'll send you further information about how to set up sponsorship.
I'm not able to commit to becoming a sponsor at the moment but would like to support FATE. Is there any other way I can help?
Yes! Although our sponsors are at the heart of what we do, our regular donors are equally as important to us. Their donations help us to cover a variety of costs, such as currency fluctuation costs, school outings, covering sponsorship if a sponsor has to withdraw support, and other projects to improve the welfare and education of underprivileged children in developing countries. Donating anything from as little as £3 per month can really help make a difference.
We also welcome one-off donations, which help with all of the above.
To find out more about how to become a regular donor or make a one-off donation, please CLICK HERE
If you are not able to help financially, we would love for you to become a 'Friend of FATE' and join our mailing list - we'll send you our newsletter a couple of times a year and information about FATE projects as and when appropriate. To sign up, please CLICK HERE.
Also - please tell your friends and family about FATE - the more people that know about us the better!
Do FATE need any volunteers?
Yes, we have a variety of ways in which volunteers can help us. Please contact us to find out more.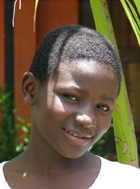 I'm doing really well because of FATE's sponsorship - can you help my friend do the same? MORE
FATE, PO Box 4166, Bracknell, RG42 9JU, United Kingdom • e: mail@fateuk.org • t: +44 (0)7833 430458
Fund for Action Through Education is a registered charity in England and Wales, number 1125401